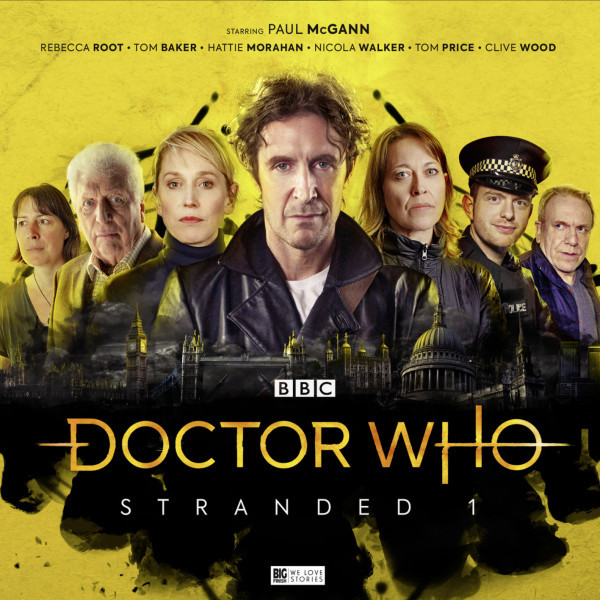 "The TARDIS is gone. Stranded in one time and place, the Doctor, Liv and Helen seek refuge in Baker Street. But the house has changed: they now have neighbours – not all of them welcoming. And someone has a dire warning for the future. The Doctor and friends face their greatest challenge yet: living one day after another, in 2020 London."
These sets go into production years in advance of release... plotting, scripting, even recording. It will be interest to to see if they were able to incorporate anything in relation to the COVID-19 pandemic at the last minute.
1,2 - Lost Property
1.2 - Wild Animals
1.3 - Must-See TV
1.4 - Divine Intervention
PICTURED: Tania, the Curator, Helen, the Doctor, Liv, Andy and Mr. Bird.