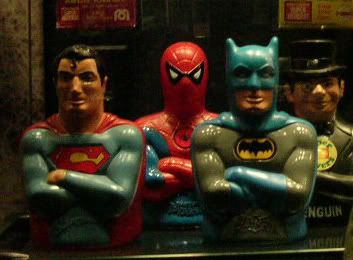 Right next to Camden Yards in Baltimore is Geppi's Entertainment Museum, an institution dedicated to pop culture from the late 1800s to today.
Developed by Steve Geppi, well-known comic and memorabilia collector
and
the guy who runs Diamond Comics Distributors, this is an awe-inspiring museum for young and old alike.
Read more about Geppi's HERE.