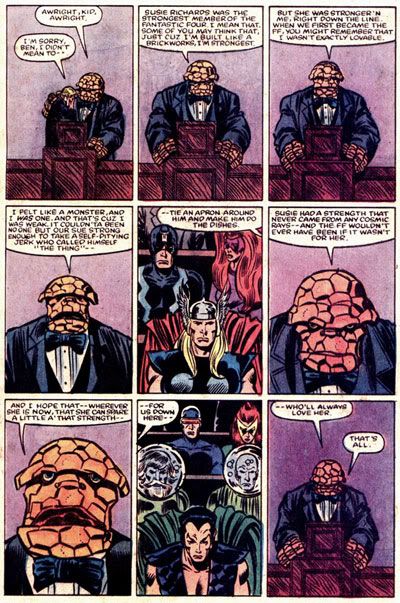 From "What If: the Invisible Girl Died?" - What If? vol. 1 #42 (1983)
I read this as a 13 year old kid and it was the first time, I think, a comic hit me in the emotional guts. Reed, Ben, and Sue don't make it back in time from the Negative Zone to save Sue and she dies giving birth to Franklin...
The end of this issue is a killer...